Employment Practices Liability Insurance. Quality Coverage At Great Rates.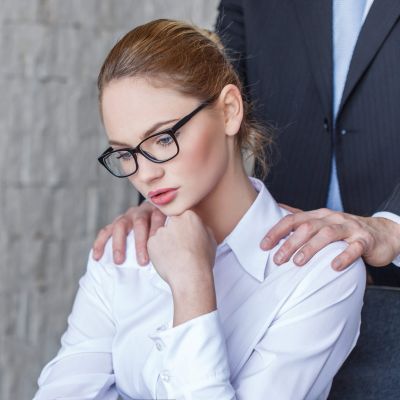 Understanding Employment Practices Liability Insurance
Welcome to Range Reliable Insurance, your trusted partner for comprehensive insurance solutions in ! For businesses of all sizes, understanding and managing employee-related risks can be challenging. Employment Practices Liability Insurance (EPLI) is specifically designed to provide coverage against claims arising from employment-related issues. This type of insurance safeguards your business and helps lessen the financial burden that may arise from employment disputes.


Get a Quick Quote Or Provide Us With More Info

Common Claims Covered by Employment Practices Liability Insurance
When it comes to managing employees, disputes can arise, and the consequences can be significant. Here are some common claims that can be covered by EPLI:
Wrongful Termination: EPLI can cover claims from employees who allege they were wrongfully terminated.
Discrimination: Claims arising from allegations of discrimination based on factors such as age, race, sex, disability, etc., can be covered by EPLI.
Sexual Harassment: This insurance provides protection against claims from employees who allege they were sexually harassed.
Retaliation: EPLI can cover claims from employees who allege retaliation for reporting or opposing workplace misconduct.
Other Employment Issues: Other covered claims include issues like failure to promote, negligent evaluation, deprivation of career opportunity, and more.
The Importance of Employment Practices Liability Insurance
As a responsible business owner, understanding the importance of EPLI and how it can protect your business is crucial. Without adequate coverage, you risk significant financial loss and potential legal battles that could jeopardize your business's future.
Imagine a scenario where a former employee sues your company for wrongful termination. If you do not have EPLI, you may be held personally liable for the damages, legal expenses, and even face potential fines. Such expenses can quickly escalate, leading to financial strain and potentially disrupting your business operations.
With EPLI from Range Reliable Insurance, you can rest assured that you have the necessary protection in place. Our experienced team will guide you through the process of selecting the right coverage limits and tailor a policy that meets the unique needs of your business.
Contact Range Reliable Insurance for Employment Practices Liability Insurance in
Don't wait until it's too late! Protect your business from the unpredictable risks associated with employment practices. Contact our expert insurance agents at 218-749-8340 to discuss your EPLI needs. We are dedicated to providing exceptional coverage and personalized service to businesses throughout .
Remember, safeguarding your business with EPLI is not just a smart business move, but it's also the responsible thing to do. Take the proactive step to protect your business today!
Click on our online quote request form for more information, or call us at 218-749-8340